Dojo Bali offically closed Dec '22 - Cheers to 7 years of memories! 🙂
Coliving Canggu Bali
Coliving + Coworking
Coliving Bali Package Includes:
Airport Pickup | Accommodation | Unlimited Dojo Coworking | Sim Card | Surf & Yoga Lessons + More…
Awesome Community & Cosy Accommodation
Living in Bali is amazing but is sometimes tricky to navigate and get started… we will help you.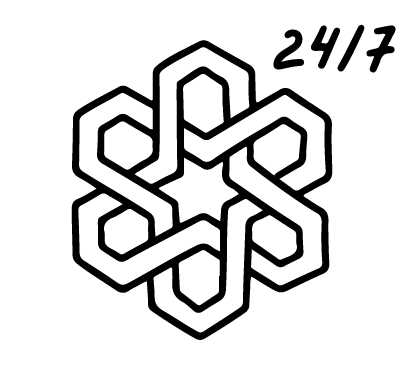 Our rooms are all made with lots of love! Cosy bedding, convenient layout and lovely decoration will make you feel at home right away.
You can choose between 4 different accommodation options, ranging from large bungalows with their own balcony, to smaller bedrooms. All rooms feature an en-suite bathroom and have access to a shared kitchen, chill out areas, tropical garden and lush lawn area for sunbathing and amazing pool to cool off.
Each room equipped with a private bathroom with toilet, shower, wash table and free toiletries. Beach towels are also provided for all guests
All Includes
Daily Cleaning
Private en-suite
Weekly Linen Change
Fresh Bath Towels
Western Kitchen
Kitchen & Communal Area
Dojo Coliving Provides the guest with a communal western kitchen with all the facilities required to cook, only a couple a minute away from an amazing organic grocery store and local super market we give extra brownie points for guests that like to cook for everyone. The kitchen boasts stunning granite bench tops, 2 burner gas stove, large fridge and freezer.
We also have a nice swimming pool and a lounge room for you to relax or play board games with your new friends. Our place is surf-board friendly too.
While we do have amazing staff, please help all guests by washing up and keeping the kitchen area tidy. Our kitchen does have some essentials like free tea & coffee & fruit. We also stock various products, such as Beer, Sparkling Water and Nuts in a separate fridge.
Who's it for?
If your new to Bali, then this makes your immersion into Bali lifestyle fast-tracked and access to the Dojo Community even faster. Enjoy meeting high-calibre fellow entrepreneurs, that value work-life balance, explore the tropical island of Bali, while being a part of a vibrant community of digital nomads, business people, participate in daily events at Dojo Coworking or just lounge around the pool.
We designed our Coliving space as your home away from home, where you can work either at your private work space, or in the common areas. Our Coliving space is only few minutes away from Dojo Coworking, therefore, you can choose if you want to be using the coworking space to work and the coliving space, to, well… live and enjoy the company of your Coliving neighbours, but it's really up to you.
Location
Get the full coworking and coliving experience only 3 to 4 minutes scooter ride from Dojo Coworking space and the beach, all on the same road, Dojo Coliving space has access to everything Canggu & Bali has to offer.
Dojo Coliving is nestled inside of a Balinese village, walking distance from local warungs (cafes), a grocery store, a gym, 50 meter lap pool, yoga studio, health food shops, bars, and delicious nearby cafes. The location is amazing and provides access to Pererenan village through the ricefields. We recommend using a scooter to get around for true freedom.
Spent 2 months living at Dojo Coliving and I loved it! The room is comfortable and have a minimalistic nice decoration. If you are thinking about staying for a while working in Bali, this place is for ya! love the kitchen as well(it's so pretty!) Best thing is there also enough restaurants/market nearby.
Sari Harasti
I've had the pleasure of staying at Dojo coliving and I've got to say it was a stress free ways of coming to Bali, brand new room, great location, really nice facilities in this villa there was four other people in the same situation as me.
David Willey
Coliving Gallery
Take a peak inside.
Dojo Bali - IS OFFICALLY CLOSED
Dojo Bali is a coworking space located on the beautiful island of Bali, Indonesia. Dojo Canggu is open 24/7 and located at Echo Beach, Canggu offering a collaborative and relaxing coworking environment. New locations are coming soon. Stay tuned to find out where the next Dojo will be set up.
Dojo Bali is a Registered Trademark and under license of PT Mintox, Indonesia
PT Dojo Bali Coworking Registration No: AHU-3570685.AH.01.11.TAHUN 2015
www.dojobali.org