Tribe Builder
The Best Bali Experience for Remote Teams
Become a company people want to work for!
Tribe Builder 
Have a remote team and want to bring them together so they can physically meet each other, understand each other better, build rapport and finally start working as a team? Bali is the best place for your tribe to recharge, reconnect and become more productive and happy.
If you are running a remote team, you are probably already thinking about how you can keep maintaining the highest level of engagement and collaboration among your employees, who are scattered all over the world, working in the different time-zones. The best solution for you is to gather your team together in the environment where they can meet each other in person, bond and finally start working as a team.
At first glance, bringing your team to a tropical island may sound overindulgent. But there are some very real reasons why it could be the change-making experience that your team needs. Successful companies have shifted their focus from 'hire and fire' to talent attraction and management. But it takes a different mindset. We can help with that!
The Tribe Builder Package will give you the ingredients you need to create your own 'new school' style of corporate retreat and take employee productivity & engagement to the next level.
Your employees will have the opportunity to immerse themselves in the best environment of the top coworking spaces in the world, where they can participate in the community life, attending skill share events, facilitated networking, masterminds and industry meetups, join social and environmental impact activities, which unify and inspire
Ultimate coworkation for remote teams
Anytime

 Canggu or Ubud, Bali
Attract talent
Build loyalty and a strong employee retention system
Reduce staff turnover
Save on training costs
Generate revenue through higher team performance
Encourage cross-departmental collaboration
Re-energize your team and strengthen internal connections
Recharge & unplug from big city life
We host only 1 Tribe Builder a month!
What you get
You can send as many as forty, or as few as five people on this change-making company growth project. We've wrapped it all up in a neat package with almost everything you'll need. Here's what can be included in the package but don't hesitate to contact us with any special requests. We're pretty good at getting things done.
The Tribe Builder Package Includes
We work with a number of accommodation partners depending on what type of experience you want for your team. 
We take care of everything from your airport pickup, taking you on all the trips until we drop you off to head home…
Our welcome kit, includes sim cards with data plans & other goodies useful for Bali. 
With a very unconventional workspace, skill-share, learning & networking opportunities for your team, we've got a great way for your team to get busy. 
Well, we don't want to brag, but by being in our space you'll get a unique chance to connect with the most inspiring location independent professionals from all over the world
 Surf trips, beautful temples, remote beaches and fun trips to Nusa Lembongan – all the fun stuff awaits
Your will get access to all our events: skill shares, masterminds, professional meetups, movies nights, networking & much more
We have a professional photographer to make sure your "About Us" page on your website shows that it is a company everyone would LOVE to work for
This is why you brought your team to Bali! There's everything from yoga, meditation, massage, wild fitness, healthy food & spas in Ubud & Canggu for your team to be happy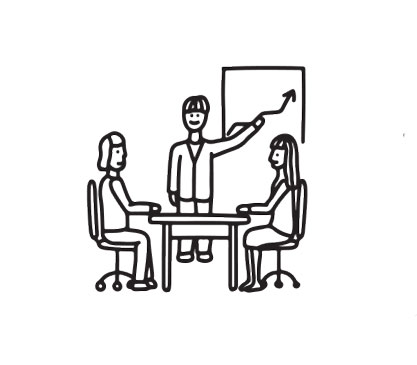 From leadership, mindfulness, web-development, digital marketing & UX design. We'll help you create a unique learning experience for your team.
We have a selection of unique team-building activities for your team, they will not be able to find anywhere in the world. From water purification and blessing ceremonies to rafting and surf trips – best way to build a happy team spirit.
You'll select the cause and we'll facilitate a process of community service. This will help your team to get a deep sense of connection as they will work together to help the local communities
a team is more than a collection of people, it is a tribe that can change the world if they love their job
Remote team work turned into a tribe building
Thriving, healthy workplace environments are magnets for talent. People want to feel like they're part of something bigger than themselves. They want to be excited and inspired by their work and in return, they will work harder. The Tribe Builder package gives you the tools to run an epic growth project for your company.
Use the trip to build the type of relationships that increase productivity, show your current team what's possible and make you the type of company where people want to work. We only host one Tribe Builder a month. So, hussy up, get in touch with us and get your team over here to get productive in paradise!
It takes a tribe to build an empire, start building it now, we will help you!
You and your team will be living it up on the beautiful island of Bali while adding tangible value to your business with these very real benefits. However you decide to structure your time, the experience will turn workmates into family with better communication, more trust, mutual respect and more of a buy-in to the company. Think business and bonding on a tropical island. It's the perfect recipe to facilitate the organic formation of your tribe and boost their productivity sky high.
Dojo Bali
Dojo Bali is a coworking space located on the beautiful island of Bali, Indonesia. Dojo Canggu is open 24/7 and located at Echo Beach, Canggu offering a collaborative and relaxing coworking environment. New locations are coming soon. Stay tuned to find out where the next Dojo will be set up.
Dojo Bali is a Registered Trademark and under license of PT Mintox, Indonesia
PT Dojo Bali Coworking Registration No: AHU-3570685.AH.01.11.TAHUN 2015
www.dojobali.org