Corporate Retreats
Unique Experiences for Teams in Bali
LIMITED SLOTS PER MONTH AVAILABLE!
Get a Quote
Company Retreat Reinvented
A Corporate Retreat in Bali is a change-making experience your team needs right now!  We will take care of it!
If you landed on this page, it means you are looking for a way to organize a Company Retreat in Bali, a fun and unique team getaway, because your organisation is focusing on talent attraction and management, instead of 'hiring and firing', congratulations! Well, we can definitely help you plan your next team retreat in Bali!  
Corporate Retreats in Bali organized by Dojo are unique Bali adventures for companies based on their needs and goals. Each Retreat has a custom-made curriculum that typically includes coworking, coliving, island adventures, team-building activities, social and environmental impact tours. 
Customized Corporate Retreats 
Anytime

 Bali
Boost creativity 
Foster innovation
Attract talent
Build loyalty
Improve employee retention
Reduce staff turnover
Save on training costs
Generate revenue through higher team performance
Encourage cross-team collaboration
Re-energize & upskill your team
Strengthen internal connections
Recharge & unplug from big city life
Continue working in a stress-free environment
Decompress, relax, reduce stress
Enjoy Bali stunning views and culture
Limited slots per month available!
What you get
Our different packages will give you the ingredients you need to create your own corporate retreat in Bali and take employee productivity & engagement to a whole new level: professional mentors, facilitated masterminds and mindfulness workshops, brainstorming sessions, social impact adventures and networking  – everything you need to make this time unforgettable and turn your team into a happy, united and highly-productive super-force. 
Our unconventional team building activities offered in combination or independently are effective tools to explore teamwork, communication, leadership, collaboration, and trust will turn the most nerdy introvert into a social butterfly: from white water rafting and dirt-bike riding to cooking classes and water purification ceremonies. It is so much fun!
Various fitness and wellness activities in hidden Bali gems and of course FREE TIME will definitely be everyone's favorite part of the program. And yes, Bali food. International and local cuisine, private chefs or local family dinners – this will make your taste buds dance. 
Your Corporate Retreat in Bali includes this & much more…
Bali's best places to stay,
private concierge service  
Airport picks ups and tours
with dedicated drivers 
Sim cards, mosquito spray
and other goodies
Continue working  in a stress-free environment
Get your chakras realigned
& your wellbeing restored
 Surf trips, fun adventures
to unplug & play
Talks, music, dance
& fireside chats
Keep the best memories to reignite team-spirit
Device-free time
& relaxation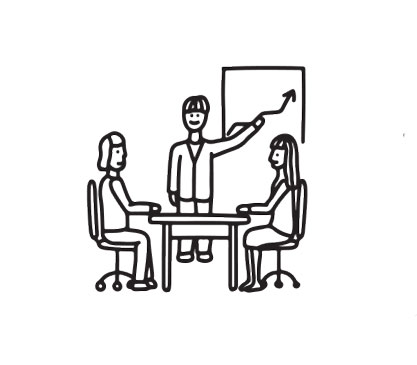 High-level learning content to upskill your team
Unique Bali experiences & 
adventure tours
Connect with local communities
contribute and give back
One of the best tourist destinations, Bali has earned its reputation as a mecca of creativity, natural beauty, and relaxation. Yes, it has great beaches, UNESCO grade spiritual and natural attractions, a famous foodie scene and (very) well-priced perks like massages, holistic healing practitioners and a globally recognized yoga community.

Bali has the best surf spots and, of course, Balinese people and their unique culture. It also has a long tradition of art, creativity, and experimentation. It is the best place for a team retreat, especially when everything is taken care of!
Bring your team to Bali
Connect with us to learn more about our packages & exclusive offers
Dojo Bali
Dojo Bali is a coworking space located on the beautiful island of Bali, Indonesia. Dojo Canggu is open 24/7 and located at Echo Beach, Canggu offering a collaborative and relaxing coworking environment. New locations are coming soon. Stay tuned to find out where the next Dojo will be set up.
Dojo Bali is a Registered Trademark and under license of PT Mintox, Indonesia
PT Dojo Bali Coworking Registration No: AHU-3570685.AH.01.11.TAHUN 2015
www.dojobali.org